Expectations are high at the Venice construction management firm. But once you're in, if you work hard and step up to the plate, you're part of the family.
At J2 Solutions Inc., upward mobility isn't just encouraged — it's expected. That means something different for everyone, president and founder Jess Fronckowiak said. But what's consistent is that employees at the construction-management firm have to be willing to step up to the plate. Some employees want to climb the company ladder and advance to higher positions, while others might prefer to stay where they are.
Either choice is fine, but no matter what, everyone is expected to grow and pick up new skills along the way, Fronckowiak said.
"We call it 'rockstars' and 'superstars,'" he said. "It just helps to know up-front, to communicate
with your team."
The Venice-based firm, founded in 2002, is a full-service general contractor that builds a variety of projects, including medical, commercial, residential and educational facilities, mostly in
Florida. Expectations are high at the company, which has 52 employees, but once you're in, if you work hard and step up to the plate, you're part of the family.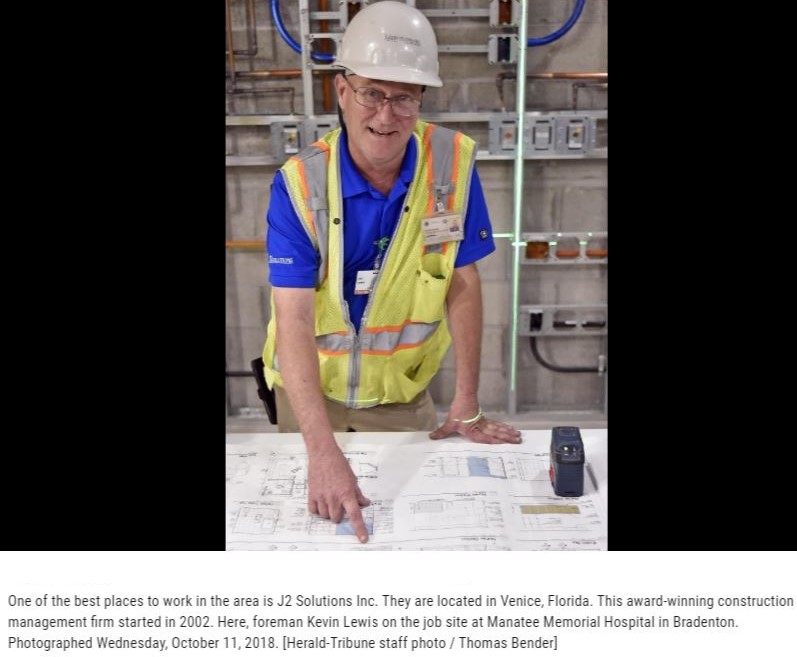 "It's the athlete-type mentality, they like the challenge, they want to get in there. We like people who say, 'Give me the ball, coach,'" Fronckowiak said. "We're in a growth climate as a company, we have some pretty lofty goals, and it's important that you have the right people on the bus." Management works hard to help employees understand that they're not just making a product — they're providing a service. On hospital buildings, for example, project managers remind employees that the sites they're working on will eventually give doctors space to save lives.
"That could be your spouse, your loved one, your mom or dad here in that room next door. We're not doing it for the facility, we're not doing it to impress anybody, we're doing it because their life depends on it," said Fouche, the company's executive vice president and co-owner. "That just sets a whole new tone for the reason why we do what we do."
Outside of work, the company hosts a summer barbecue every year — this year's was Olympics themed — and a Christmas party where they go out of their way to spoil the spouses of their employees. It's the company's way of showing appreciation for the support spouses and significant others provide throughout the year. They won the Venice Chamber of Commerce's large business award this year, an honor Fronckowiack said was totally unexpected. Whenever the company gets recognized, the executives do their best to share the wealth and appreciation with their employees.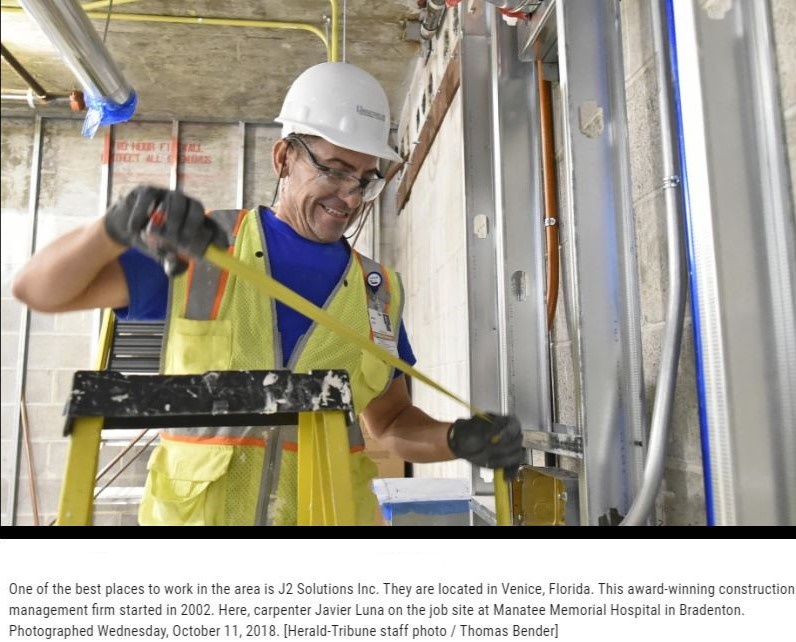 "David and I work our darndest to share that stuff so the rest of the team hears it," Fronckowiak said.
He and Fouche were friends in college at the University of Florida. They both have entrepreneurs in their families and starting a company is something they've always wanted to do.